Story
Zambia: Five ways to spend cash assistance during the coronavirus pandemic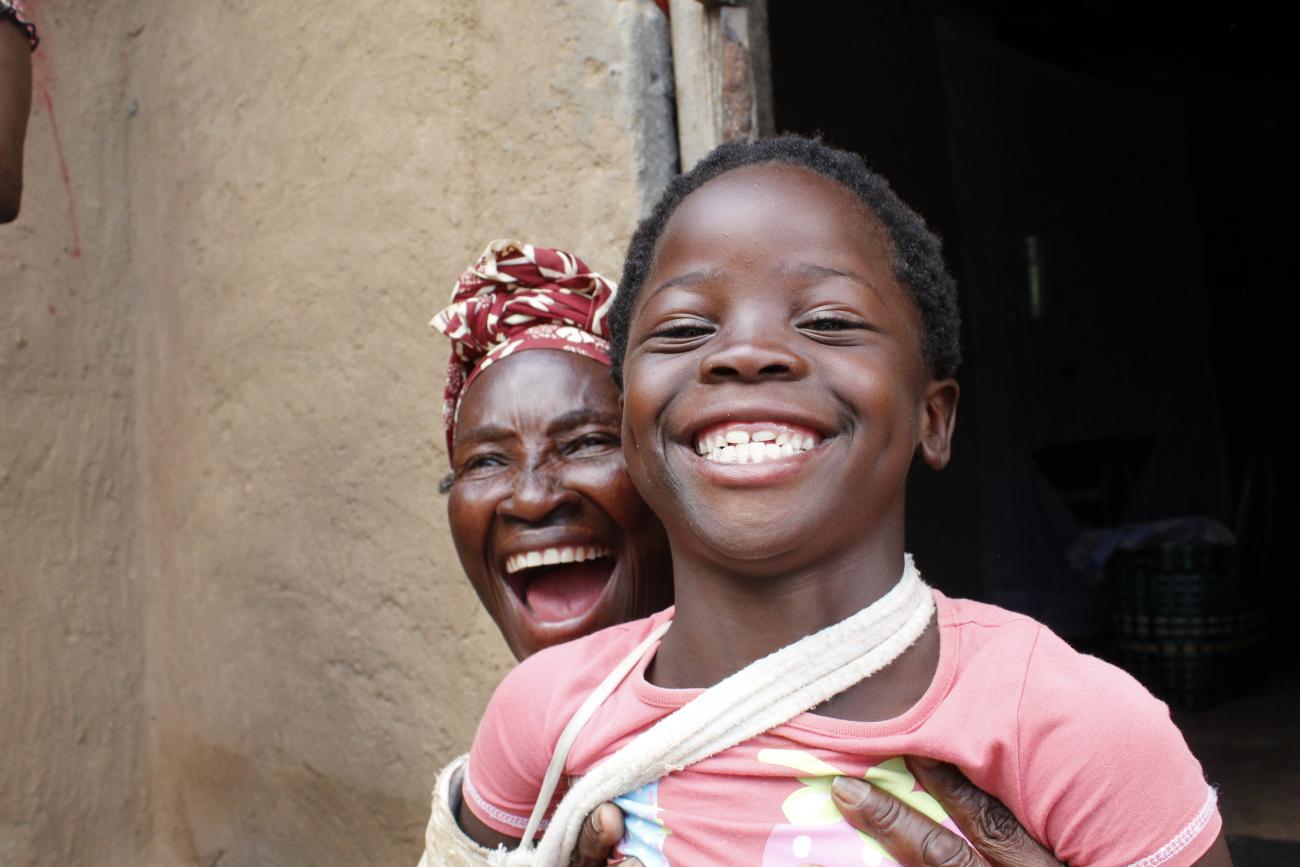 The power of unconditional emergency cash transfers is the freedom beneficiaries have to use the ZMW2,400 on the most immediate needs, as they best see fit.
Coronavirus has turned every aspect of life in Zambia upside down. Tourism has drastically reduced, trade and livelihoods have been severely disrupted, schools have closed for extended periods and food prices have increased.
Even before the pandemic begin, over 54 per cent of the population of nearly 18 million people were poor; most rely on informal labour to get by, with incomes as low as just over US$1 per day.
With the socio-economic challenges brought about by COVID-19, the risk is that these vulnerable households will adapt negative coping strategies to survive – skipping meals, selling possessions, and prioritizing basic food over school fees/attendance. 
During this challenging time, the Government of Zambia with the support of the United Nations (WFP, UNICEF, ILO and UNDP – are working together to provide cash assistance to 1.2 million vulnerable people to help them meet their basic needs during the pandemic. Below, we look at how different households have used the ZMW2,400 ($106), which covers a six-month emergency period.
 Five people in Zambia explain what this cash assistance means to them.
 John Ilunga, 25, Kitwe
In 2015, John Ilunga was working in a cement factory when a heavy bucket of cement mix fell on his neck, paralysing him from the neck down. Ilunga, 25, lives with his parents, seven siblings, and two nieces, in Kitwe, one of the country's industrial centres.
 "Life has always been tough here, but it has become really tough," says Ilunga. "My siblings used to get work in the mines and furniture factories two to three times a week — just enough for us to get by and pay for my basic medical needs. Since the outbreak of coronavirus, they are lucky to find work even once a month."
Illunga's family have been surviving on the little money his mother received volunteering with her church. No longer able to afford all the essentials, they were forced to make the impossible choice between supporting John's medical bills and putting food on the table. 
"We had to cut back on my medical expenses and prioritize food for the family. My family could no longer buy medicines and food high in protein to help build muscle strength, or afford physio or medical equipment such as catheters,'' says Illunga. 
"I was devastated," he says. "The doctors said with the right treatment and by eating two eggs a day I could gain some movement back. I have made progress in my recovery since the accident — a few years ago. I started to get movement back in my arms. I was worried this would all be for nothing." 
Day by day, Ilunga was seeing his body get weaker and weaker, until he woke up to a message saying that his family will receive $106 through mobile money to help meet their food and other essential needs. 
The cash assistance means that the family can now buy nutritious food. "My father used some of the money to buy eggs to help with my recovery. He also bought maize meal, soy chunks, bread, tomatoes and onions," says Ilunga. 
The assistance has given his family much more than just food on their plates. It has provided hope for the future.
 "We have some cash left to buy medicine to start rebuilding my muscle strength again. We still can't afford physio, but this is a start. It's restored my hope for the future — and with the right medicine, one day I might be able to walk again," he says.
Agnes Mumba, 56, lost her husband in 2002. Out of her five children, she has outlived two. Agnes lives in Ndola, the second largest city of Zambia.
 ''Since my husband died, life has not been easy. It's been a struggle looking after my children,'' says Agnes.
''My only source of income came from buying and reselling roasted groundnuts outside my home. When we had no sales, we had no money and couldn't afford to buy other food like mealie meal, fish and vegetables. We would only eat roasted groundnuts on those days,'' Agnes says.
Agnes used half of her cash assistance to expand her business – she bought eggs, tomatoes, onions, fish, cooking oil and avocados to resell. She also bought iron sheets to improve her small market stand.
''I'm now able to make around 20 to 50 kwacha profit per day. I keep investing the profit back into the business to ensure I can survive after the cash assistance stops,'' Agnes says. 
''I'm planning on using the rest of the cash to pay for my daughter to re-sit her Grade 12 exams. I'm also sending my eldest son money for food to support him during his college scholarship. I hope that they will have financial stability and be able to uplift our family one day,'' Agnes says. 
 Emmanuel Katwishi is 62 years old and lives in Mufulira, known for copper mining. He lives with his wife, two children and two grandchildren.
For the last few years, mobility has been a challenge for Emmanuel. He suffers from back pain, leg pain and walks with a stick. His eldest son has a hearing impairment and is unable to work.
 ''My wife looks after us. Before coronavirus she used to sell homemade samosas outside our house, but business became slow. People were afraid of buying the samosas in case they catch the virus,'' Emmanuel says.
''We started to cut back on meals. On good days we would have two meals a day and on bad days we would only eat sweet potatoes,'' says Emmanuel.
Emmanuel has been very careful with the cash assistance he received and decided to buy fertilizer to help his maize crops grow on a rented plot four hours away from his home, tended to by his wife.
''I want to make sure I can support my family once the cash assistance stops. I hope to have a good harvest and get at least 15 x 50kg bags of maize,'' says Emmanuel.
He plans on using some of his harvest to feed his family and on selling the surplus to buy other food items such as fish and beans.
''I will also use some of the profit to buy fertilizer again for next year. I want to make sure my family always has enough food and income to get by and have a good life,'' says Emmanuel.
Emmanuel used his remaining cash to expand the market stall outside his home where his wife sells samosas. 
''My wife is on her way to the market right now to buy fish and beans, which we will repack and sell. People are getting used to the new normal and are venturing back to our stall,'' he says.
Philemon Chisala is 60 and a father of six. He helps care for his five grandchildren and daughter living with autism. 
Philemon has been a farmer all his life – renting a small plot of land two hours away from his home in Mufulira.
He used some of his cash to rent an extra plot of land. ''On my old plot, I only used to harvest around 10 x 50kg bags of maize. With my new plot, I hope to harvest around 30 x 50kg bags of maize,'' he says.
Philemon will use his harvest to feed his family, buy other types of food such as fish and beans and pay for his children's school fees.
Looking forward, he also used the cash assistance to pay his deposit for the Farmer Input Support Programme (FISP).
''I used ZMW 400 for the FISP so that I will get 50kg of fertilizer to help my crops grow next year. Without the cash assistance, it would have taken me more than four months to save that amount,'' he says.
Philemon now uses his extra savings to buy masks and soaps to keep safe during the pandemic, as well as healthy food to keep his family strong.
''It is important that my children and grandchildren eat healthy meals every day in order to be protected from coronavirus,'' he says.
Gertrude Lengwe is 57. She takes care of her four grandchildren, who lost both their parents. 
Before the cash assistance, she was scrambling for cash by selling tomatoes and doing informal daily labour for her neighbours. One of her grandchildren had broken her arm at school and she could not afford to pay for a cast. Generously, her neighbour lent her ZMW 200 to help.
As soon as she got the cash assistance, Gertrude paid back her debt to her neighbour. She also bought more tomatoes to continue her business, paid for school fees, purchased soap and bought mealie meal, fish and cooking oil to feed her family.
''My children are now eating three times a day, sometimes even four,'' she says.
UN entities involved in this initiative
ILO
International Labour Organization
UNDP
United Nations Development Programme
UNICEF
United Nations Children's Fund